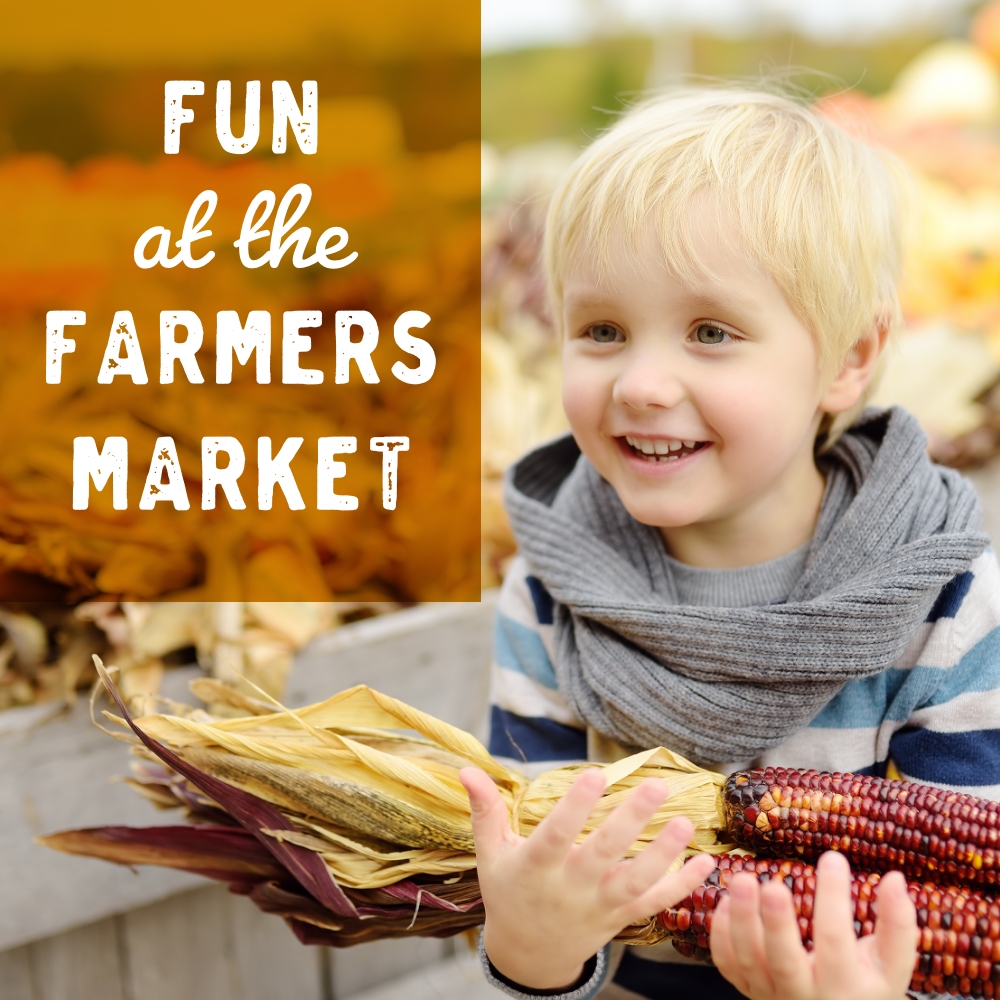 Fun at the Farmers Market (9 Activities & Tips for Kids)
Let's face it. Most kids don't look forward to grocery shopping. But farmers market shopping? That's another story. Children enjoy being at the market – and farmers are happy to see them, too! Use these 9 tips to make shopping at Sullivan Catskills Farmers Markets even more fun for kids (and parents, too).
1.Free For All!
Most vendors at all 9 Sullivan Catskills Farmers Markets tend to offer free samples. It's a great chance for you – and your child – to try new fruits, vegetables, and other foods.
2. Let Kids Go Shopping
Give each child about $5 to spend at the market, and see what they come back with! Children will feel empowered and confident as they make their market picks. It's a great way to teach your children the value of money – and how to spend it wisely. Plus, kids will be more likely to eat the produce they picked out. It's "their" broccoli and spinach, after all.
3.Colors of the Season
Fresh, in-season fruits and vegetables practically glow with color. Ask your child to paint or draw a "still life" of their market finds when they get back home.
4.Pack a Picnic
Why rush in and out of the market? Most of the Sullivan Catskills Farmers Markets have space for picnics: from a riverside lunch at the Barryville Farmers Market, to a Creekside snack at the Liberty Farmers Market. The Roscoe Farmers Market has a large field with open green space behind the market booths (perfect for frisbee!).
5. Taste the Rainbow
Challenge your children. See if they can find a fruit or veggie that matches each color of the rainbow at a Sullivan Catskills Farmers Market. For younger kids, it's an interactive way for them to learn names for colors and food. In addition, eating a "rainbow" of different color produce ensures your children are getting a wide range of nutrients.
6. Playing Chef
Get your kids involved in the recipe planning process. Teach them about preparing a balanced meal that includes lean protein, high-fiber grains, and of course – fruits and vegetables. Then go to a Sullivan Catskills Farmers Market and buy the ingredients! Of course, include your children in making the meal back at home. Check out these 12 farmers market recipes just for kids. 
7. Children in Charge
Give your child the shopping list. Let them lead you to the various booths to get each item you need. This is a great opportunity for kids to practice their communication skills. Farmers are friendly, and would love to answer their questions about ingredients.
8. The Produce Paparazzi
Turn a visit to the farmers market into a photo shoot! Give your child your smartphone or a camera and a list of different photo ideas: close ups, photos of the vendors (with their permission), crowd shots. Get creative! Share your child's photo with us on the Sullivan Catskills Farmers Market Facebook page.
9. Time it Right
You know that going food shopping on an empty stomach is a recipe for overspending and impulse buys. The same goes for shopping at Sullivan Catskills Farmers Markets. Feed your family a healthy meal or snack before you go. Most Sullivan Catskills Farmers Markets start right after breakfast. The Liberty and Monticello Farmers Markets begin at 3pm. Why not get a late lunch in downtown Monticello or Liberty, then head to the market?
Most importantly, know that all 9 Sullivan Catskills Farmers Markets welcome children. Teach your kids about where their food comes from in a friendly place…your nearest farmers market!